London Charlie Chaplin Festival: Free Screenings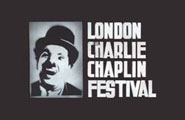 To coincide with the Charles Chaplin conference, the London Charlie Chaplin Festival organised a series of free London screenings and walking tours.
Chaplin under the Stars outdoor screenings
Friday 15 July 2005, Modern Times, 9pm
At Chelsea College of Art and Design, Millbank, (Next to Tate Britain Gallery)
Nearest Tubes: Vauxhall and Pimlico
In association with SouthWestFest and the University of the Arts London
Friday 22 July 2005, Shoulder Arms, Easy Street, and rare Chaplin-related shorts, 7pm
At Imperial War Museum Park, SE1,
The 'Lounge Lizards' played music from the Chaplin era.
Nearest Tubes: Elephant & Castle and Lambeth North
Indoor screening
Saturday 23 July 2005, Four Mutual films: The Immigrant, The Rink, Easy Street and The Adventurer,7pm
At Walnut Tree Walk School, SE11
Part of the Lambeth Riverside Festival
'Little Tramp' Guided Tour, Week beginning Monday 18 July 2005
Walk around Chaplin's childhood neighbourhood led by the acclaimed local dramatist John Constable. Tours started at the Charlie Chaplin Pub next to the Coronet Cinema at the Elephant & Castle. Contact kura.perkins@southwark.gov.uk
For more details please visit the London Charlie Chaplin Festival website or call +44 (0)7931 873 930
The London Charlie Chaplin Festival is supported by:



Documents on this page are available in Adobe PDF, which requires Adobe's free reader. If you are having trouble viewing PDFs, please consult our
help page
.