The Charles Chaplin Collections at the Natural History Museum of Los Angeles County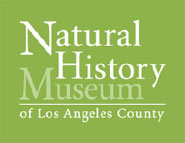 Beginning in 1932, Charlie Chaplin made a series of donations to the Los Angeles County Museum of History, Art, and Science (now known as the Natural History Museum of Los Angeles County). The items documented his professional career and were collected for exhibition purposes.
Among the props, photographs, political cartoons, press clippings, awards and certificates he gave, the most significant piece in the collection is Chaplin's tramp costume from City Lights. In addition to the materials Chaplin himself donated, a number of his colleagues also contributed items to the Museum covering Chaplin's career. Cameraman Rollie Totheroh provided stills and behind-the-scenes photos, Stanley [ Laurel] Jefferson gave a small collection pertaining to his work with Chaplin in the Karno Company. His one-time studio manager Edward Biby donated a manuscript detailing Jackie Coogan's discovery, as well as images of life at the Chaplin Studios, and David Alpert, the co-owner of the Chaplin Studios in the 1970s and 80s, recently donated artefacts from the studio when Chaplin worked there.