37. A Night Out (1915)
Essanay 1915-16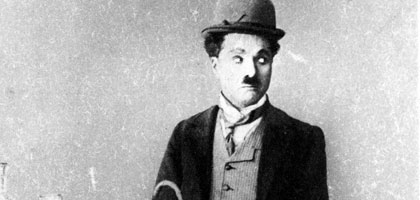 Synopsis
Charlie and Ben cause a disturbance in a restaurant and are thrown out by the head waiter. Later at a hotel, and very drunk, Charlie makes the mistake of flirting with the head waiter's wife (played by Edna Purviance). All the parties leave but both couples check in to the same new hotel as each other. Edna pursues her runaway dog into Charlie's room and caught in her room after leading her back - Charlie jumps from the window and encounters Ben who has been sleeping in the park. They go back upstairs and a fight breaks out between them, resulting in Charlie being dumped in the bath.
chaplin_credits
Cast:

Charles Chaplin (Reveller)
Ben Turpin (Fellow Reveller)
Bud Jamison (Head Waiter)
Edna Purviance (His Wife)
Leo White ('French' Dandy)
Fred Goodwins (Desk Clerk)
(unverified) Charles Allen Dealey (Restaurant Manager)
(unverified) Frank Dolan (Waiter)
(unverified) Felix Wintermeier (Cop)
(unverified) Earl Esola (Bellboy)
(unverified) Madrona Hicks (Veiled Lady)
(unverified) Daniel P.Kelleher (Bellboy)
(unverified) Eva Sawyer (Count's Lady Friend)
(unverified) Lee Willard (Soup Eater)
(unverified) Eddie Fries
(unverified) W.Coleman Elam

Filmed at:

The Essanay Niles Studio

Released:

15 February 1915

Length:

1856 ft

Other titles:

Charlie's Night Out, Champagne Charlie, Charlie's Drunken Daze, His Night Out.